Take Care Of Your Family's Teeth!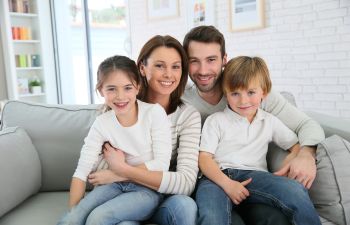 Different stages of life require different types of dental care. You wouldn't expect your dentist to clean your infant's teeth the same way he cleans yours. Nor would he care for your teeth the way he cares for your elderly parents' teeth. It's important to find a dentist that can take care of your smile the right way, but wouldn't it be convenient if that doctor could serve your whole family?
A Dentist For Everyone
From the first dental appointment through losing the baby teeth and growing molars, Curtis Family Dentistry will help keep your child's teeth healthy. We provide gentle care for little people and strive to make the early visits painless and happy. But maybe you need to have your wisdom teeth out or a root canal? With our gentle touch and sedation services, you'll barely feel anything during these procedures that are typically dreaded. Even providing denture care and geriatric dental care for older adults is part of our regular services!
Don't Forget to Brush!
Even with the best dental provider, a large part of the responsibility for a healthy mouth falls on you.
Make sure you are brushing your teeth (and your children's teeth) twice a day.
Make flossing a daily habit, too.
Avoid very sugary snacks and drinks- for overall health as well as dental health.
Make sure you're getting plenty of water.
Wipe babies' gums with a soft washcloth.
Don't send babies to bed with a bottle.
Clean dentures and gums daily!
For more information on how to care for your teeth better, call Curtis Family Dentistry in Mooresville and schedule your next appointment! We provide custom care for you!
Posted on behalf of Curtis Family Dentistry