Do I Need to See a Specialist for a Root Canal?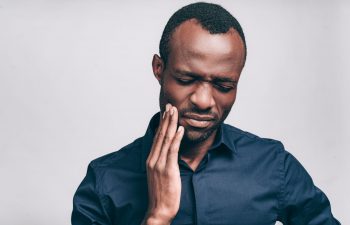 Root canals — also referred to as "endodontic therapy" — are the last line of defense when it comes to saving an infected or damaged tooth. Without this treatment, the only other option is usually having your tooth removed.
Unlike fillings or crowns, an endodontic procedure can take a bit more time to complete; it's almost like having a larger filling that extends through the roots of your tooth. Because some teeth have one root and others have two or three, the tedious process can sometimes be more involved than what a family dentist wants to take on. As such, they often refer their patients to a specialist (endodontist).
At Curtis Family Dentistry, our Mooresville dentist has the resources and technology available to complete your root canal right here in our office. Even hard-to-reach teeth like those three-rooted molars can be treated comfortably and efficiently.
Having your root canal performed in our office means you can save money while also getting all of your treatment completed with a Mooresville dentist that you know and trust.
How Do You Know if You Need a Root Canal?
Symptoms of internally damaged teeth often include:
Darkening of the enamel, compared to other teeth
Abscesses along the gums next to your tooth
Severe sensitivity to temperature changes
Pain when biting or chewing
Large fractures or decay that extend into the nerve chamber
If you've been told that you need endodontic treatment or would like a second opinion, call Curtis Family Dentistry. Our Mooresville team will be happy to assist you and answer any questions that you might have.
Posted on behalf of Curtis Family Dentistry