COVID-19 Resources for Your Family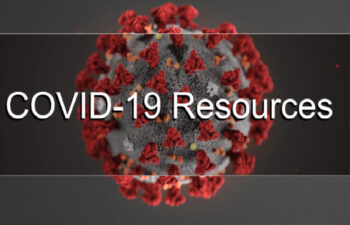 During times of crisis, it can be difficult to find information that is both recent and reliable. We recommend using trusted resources like government websites when you need to find information that is related to the coronavirus and everything that it affects. Below are some websites you can utilize for up-to-date COVID-19 information and statistics.
Coronavirus.gov
Coronavirus.gov is an easy-to-navigate website that allows you to quickly find the information that you are looking for. They offer specific guidelines for different people and situations, like schools, small business owners, healthcare workers, travelers, and people who are sick. They have also added a three-phase plan for opening up America again and what that will look like for individuals and employers.
The Centers for Disease Control & Prevention
The CDC offers a wide variety of excellent resources that cover many different topics, including social distancing, sanitization, and coronavirus symptoms. Their frequently asked questions page has dozens of common questions and answers that you can browse through, and they even have a page dedicated to helping people cope with stress that has been brought on due to the pandemic.
The U.S. Department of Labor
The Department of Labor's website contains a variety of resources that pertain to different topics, including workplace safety, unemployment, and suggested guidelines for employees in different fields. They continually update their information and have a news feed with the dates next to each news release that they publish, so you can be sure that what you are reading is recent.
World Health Organization
The World Health Organization has a variety of helpful videos that touch on different coronavirus topics that were created by different experts to offer helpful, factual information. They also have a whole page dedicated to busting myths that have developed around preventing, curing, and developing immunity against COVID-19, and it is all explained in a very simple and straightforward manner.
Our Safety Protocols
Curtis Family Dentistry is open for routine and emergency dental care in Mooresville, NC. For the safety of our team and our patients, we have implemented some extra precautions due to COVID-19. Feel free to reach out to our office if you have any questions about our services or our infection control procedures!