What Are the Most Common Cosmetic Dental Procedures?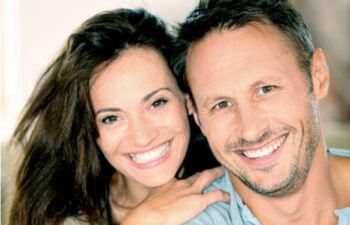 Stained, discolored, or worn teeth are likely to make it difficult to smile with confidence. Fortunately, the smile of your dreams isn't out of reach when you opt for cosmetic dentistry.
Whether there's one imperfection or multiple you'd like to fix; these common cosmetic dental procedures can help give you your best smile.
Teeth Whitening
Out of the cosmetic dental procedures, teeth whitening may be the most popular. The various methods and relatively short and simple treatment are great for patients that only desire more brightness in their smiles. Results can last several months based on how well you care for your teeth.
Porcelain Veneers
If the color of your teeth is not the only concern, porcelain veneers could be the answer to getting the smile of your dreams. Porcelain veneers are shells that fit over the surface of the teeth. These are ideal for patients with worn enamel, uneven spacing, chipped or cracked teeth, and discolored teeth.
Clear Aligners
While you can have a bright smile, you may avoid sharing it if you struggle with alignment problems. Invisalign® clear aligners ensure a straight smile and also a fully functional one!
Dental Bonding
While some cosmetic dental procedures are extensive, dental bonding isn't one of them! Dental bonding is great for patients with deep stained or chipped teeth, especially if there are only a few teeth. The bonding material is shaped to fit in with your surrounding natural teeth.
Dental Bridges
A bridge is made of crowns for teeth on either side of the gap with false teeth in between. The false teeth create the appearance of a full set, which can increase confidence and also prevent other teeth from shifting.
Cosmetic Dentistry Treatments in Mooresville, NC
Whether you want a bright smile or want to achieve a total smile makeover, our cosmetic dentist in Mooresville, NC, can help you achieve your smile goals. Contact our office to schedule a cosmetic dentistry consultation today!