What Are My Tooth Replacement Options?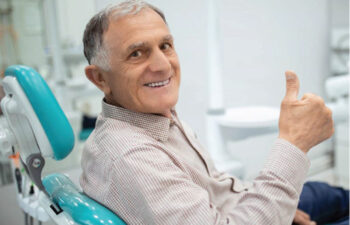 Even though teeth are strong and meant to last a lifetime, they often don't last forever. A missing tooth or severely damaged tooth may make you feel like you'll never be able to smile the same again, but a lost or damaged tooth is more than about your aesthetics. It's also about your oral health.
Dr. Curtis and our team encourage those who need tooth replacement to explore the many restorative dentistry options available to get back a healthy and beautiful smile!
Tooth Replacement Options
Teeth are designed to help you speak, chew, and smile. Without all your teeth, it can be challenging to accomplish these tasks and may even cause the remaining teeth to shift. When you need a tooth replacement, our team may suggest the following.
Dental Implants
Dental implants can replace a single tooth, several, or support dentures. The implants are inserted into the upper or lower jaw to be an anchor for replacement teeth.
Implants have revolutionized the way restorations can be secure and stable, almost as if they were a natural tooth. However, not everyone may be a good candidate for dental implants due to the surgical procedure and type of good oral health required for the implants to thrive.
Dental Crowns
In the case of less severe dental damage, dental crowns are a popular option to restore and take the place of a tooth. Crowns protect the natural tooth from further damage or decay while having the ability to blend in seamlessly with the rest of the teeth when porcelain material is selected.
Dentures
Dentures, partial or full, are a great option for those missing teeth and may even be a good step towards those who eventually want to get dental implants. Unlike implants, dentures are removable but are made to fit comfortably.
Dentures require healthy gum tissue and jaw structure to sit without irritation but typically are a good restoration for many patients.
Restorative Dentistry in Mooresville, North Carolina
Now you know that you have many tooth replacements to choose from in the unfortunate case you need to replace a tooth! If you're wondering which is the best tooth replacement option for you, you can give our office a call or contact us through our virtual form!