5 Ways a Smile Makeover Will Impact Your Life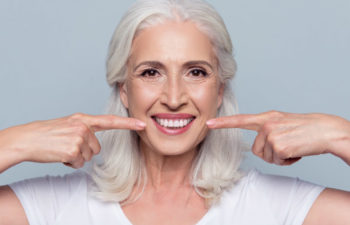 Life is less fun when you're self-conscious about your smile. The good news is, we can help. A smile makeover is an option for anyone who has several dental issues that need to be corrected. That includes missing, broken, misaligned, or stained teeth. The smile of your dreams is closer than you think! Getting a smile makeover can:
1. Improve Your Confidence
If you've been living with a smile you're not proud of, you know how difficult this can make social situations. You may feel timid and distracted at special occasions or when meeting new people. A smile makeover can fix that. We can completely change your smile in as little as two weeks! That means a straight, white, beautiful smile can be yours before the holidays are underway.
2. Help You Get Back to Living
Speaking of holidays, having a complete smile makeover can help you eat all of your favorite foods. Smile makeovers aren't just for cosmetic purposes. They also restore function to teeth that make chewing and speaking difficult. Rather than have a denture placed that may come loose, a complete smile makeover will give you teeth that look and feel like your own. You'll be able to do so many of the things you've missed.
3. Restore Your Dental Health
Missing, misaligned, and broken teeth aren't just cosmetic concerns. They can lead to oral health problems. Food traps can form from missing teeth and increase your risk of infections. Misaligned teeth are harder to clean and can lead to greater plaque buildup and gum disease. Chipped teeth are in danger of breaking further and leading to pain. A smile makeover will eliminate these health risks and set your mind at ease.
4. Cause You to Smile More in Pictures
Whether you have a big event coming up, a vacation, or just need a good photo for your business card, hiding your smile is not an option. You deserve to feel confident. Having your smile made over will make you want to smile all the time. The results will be better pictures and people feeling happy and warm while in your presence.
5. Open Up Opportunities
Research shows that those with straight teeth are judged to be more successful than those with misaligned teeth. We also know that most people remember a person's smile first as a defining feature. Having a beautiful smile can open up opportunities when it comes to job interviews, presentations, or first dates. Don't let opportunity pass you by because you are self-conscious!
Smile Makeover at Curtis Family Dentistry
If you're ready to change your life, call us today to ask about our smile makeover treatment! We'll answer your questions and schedule a consultation to get you on your way to your best self!