Are Same-Day Crowns as Good As Traditional Crowns?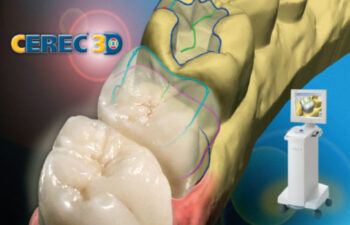 Dental crowns are an extremely common solution to a number of issues, including broken, decaying, or unattractive teeth. Typically made of ceramic, porcelain, or metal, crowns serve as a protective cover that can alter the look of your tooth or act as a shield against further damage or infection. In the past, it could take several weeks to manufacture a dental crown, but advancements in technology now make it possible for you to walk away with a new crown in just one visit to the dentist office! But are same-day crowns as good as traditional crowns? Let's look at some differences between the two options.
Convenience of Same-Day Crowns
Same-day crowns can't be beat when it comes to convenience. Traditional crowns require multiple trips to the dentist and can take weeks to produce in a lab. While you wait for the traditional crown to be made, you'll be fitted with a temporary crown, which may not be as effective in protecting your tooth, possibly leading to further complications or discomfort. On the other hand, same-day crowns are measured, crafted, and placed in an easy process that can take as little as one hour.
Effectiveness of Same-Day Crowns
You may be wondering if a crown produced in such a short amount of time can be as effective as a traditional crown. Same-day crowns are made of ceramic, which can wear down more easily than other materials. If you prefer added durability, you may opt for traditional crowns made with porcelain or metal. That said, many patients are one hundred percent satisfied with their same-day crowns and report no issues over time.
Same-Day Crowns in Mooresville, North Carolina
At Curtis Family Dentistry, we can discuss all options when it comes to your dental crown. We are pleased to offer same-day crowns by using a glidewell.io on-site milling machine, CAD technology, and artificial intelligence. Call us today to schedule an appointment, and we'll get your smile in shape in no time!