Compared to Regular Braces, Invisalign Is a Step Above!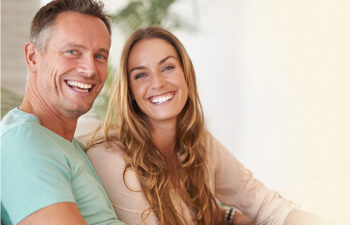 Think fast: when you're asked to pose for a photograph, do you proudly flash your pearly whites? Or do you hide your teeth when you smile? If you're in the latter category, we can help. Our team at Curtis Family Dentistry is proud to offer Invisalign clear aligner therapy that can help you achieve the smile of your dreams. Keep reading to learn how Invisalign compares to regular braces!
Can Invisalign Deliver the Same Results as Braces?
Invisalign can fix a variety of issues like crooked teeth, crowding, gaps, and bite misalignment. The clear aligners shift your teeth over time – they can move your teeth horizontally, vertically, and even rotate them if needed. While traditional metal braces are still the right choice for some patients, Invisalign is a great option for many of our patients.
Are Invisalign Aligners Comfortable?
Unlike traditional metal braces which are bonded to your teeth, Invisalign is designed to be worn and removed with ease. For many of our patients, the biggest benefit to Invisalign over regular braces is that Invisalign retainers are clear – others won't notice that you're wearing them!
You'll wear the aligners for around 22 hours each day but have the convenience of removing them while you eat and drink. Another advantage of Invisalign over braces is that you won't have any food restrictions! You may feel some soreness when you first wear your new aligner, but your teeth and gums will adjust!
When Can I Expect Results From Invisalign?
Compared to traditional braces, Invisalign involves a shorter treatment period. The average time ranges between 12 and 18 months. One key way to reduce your treatment time is to wear your aligners according to our instructions! During your consultation, Dr. Curtis will speak to you about your goals for your smile and take your oral health history into account before providing you with an estimate for the length of your treatment plan.
To ask our team any questions about Invisalign or to schedule your consultation, call our office today!