Tips on Finding the Best Dental Implants Dentist in Mooresville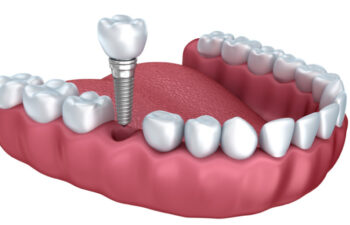 If you've lost a permanent tooth, it's easy to feel like your smile may never be the same again. Restorative dentistry, however, has made it possible for those who've lost their permanent teeth, whether through disease or injury, improve their physical and emotional well-being through beautiful, functional, and natural-looking tooth replacement options.
One of the most long-lasting restorative treatments are dental implants, which can be used to replace one or more missing teeth. Interested in dental implants? Below are our tips on finding the best dental implants dentist in Mooresville.
What Are Dental Implants?
Dental implants are a restorative option that can replace one or all of a patient's teeth. Composed of a titanium rod that fuses to the jaw bone along with a crown, bridge, or dentures (depending on how many teeth are missing), dental implants are fused to your jawbone for security, stability, and to help you talk, chew, and smile as you usually would. The dental implant process can last a few months depending on how many teeth you're getting replaced and where. Once your treatment is complete, you care for dental implants just as you would natural teeth.
4 Tips on Finding the Best Implant Dentist in Mooresville
Curious about dental implants but don't know how to find the best dentist for your treatment? Here's what you should consider when looking for a dental implants dentist.
1. Check their credentials
Dentists typically go through special training in order to offer dental implant treatment at their practices. Dr. Curtis, for example, completed his Advanced Education in General Dentistry, where he learned about the dental implant procedure.
2. Find out if they offer flexible financing
The cost of dental implants vary depending on how extensive your procedure will be, but one thing's for certain: it's never fun to receive an unexpected bill at the end of a treatment. It's important to find a dentist who can provide a thorough cost breakdown after your initial consultation and provide you with options to finance your treatment. At Curtis Family Dentistry, we accept most major insurance plans and offer flexible financing to help you afford your treatment.
3. See if they offer emergency dental services
In the event that you have post-op issues, it's good to visit your dentist as soon as you can. Dental offices that offer emergency dental services can help squeeze you in when you need it, and have your information on file to understand your issue better.
4. Ask about dental implant maintenance and restoration options
Dental implants can and should be cared for just like natural teeth. Sometimes dental implants need restorations and maintenance just like natural teeth do. If you have a chipped or cracked crown, Curtis Family Dentistry can help restore your dental implants and give you your healthy, functioning smile back.
Dental Implants in Mooresville, North Carolina
If you're interested in dental implants, contact us or request an appointment online. We look forward to your visit!