Affordable & Useful Dental Stocking Stuffers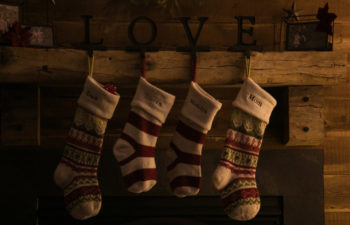 The holiday season is approaching quickly, which means it's time to start thinking about stocking stuffers. If you're interested in getting things that are both affordable and useful, consider a fun item that also promotes good oral health. Here are five ideas:
1. Toothbrush Cover
When your toothbrush sits uncovered in the bathroom, the bristles can collect all kinds of bacteria that you then put into your mouth every time you brush. When you travel, you also want a way to keep your toothbrush hygienic and dust-free. A toothbrush cover can help. There are lots of brands out there in basically every color of the rainbow, making them a great stocking stuffing.
2. Fun Flossers
As a family and kid's dentist's office, we know it can be very difficult to get younger ones to floss. A colorful flosser in a unique shape could make the habit more fun. There are a few brands out there, like DenTek and Plackers. Some flosses even come in different flavors with a coating of fluoride.
3. Toothbrush Holder
Most people wish they could be more organized. A toothbrush holder can really help while adding a bit of style to the bathroom sink. There are all kinds of styles out there, some of which can even be mounted to the wall or mirror. Remember that most holders are designed for manual toothbrushes.
4. Toothpaste Tube Squeezer
We all know how frustrating it is when we're at the very end of the toothpaste tube. It's tempting to just throw it out, but many of us don't like to be wasteful. A pack of toothpaste tube squeezers is a very unique, cheap, and useful stocking stuffer. Many packs come in lots of colors, too.
5. Sugar-Free Gum
Candy is a common stocking stuffer, but if you want to give gifts that are better for oral health, go with sugar-free gum. These are sweetened with sugar alternatives like sorbitol, xylitol, or mannitol, and when given that ADA seal of approval, chewing gum can actually be good for your teeth. You can find virtually every flavor imaginable such as watermelon kiwi, spearmint, berries, and more.
Due for a Cleaning? Come in to Curtis Family Dentistry
With all the treats and sweets around the holidays, it's a good idea to get a dental cleaning and exam if it's been a while. Make an appointment today with Dr. Curtis and the team!