Do Dental Implants Last Forever?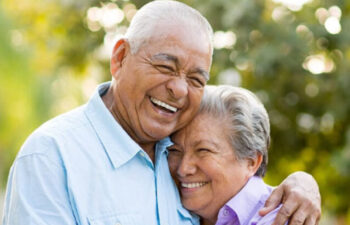 Dental implants are a natural-looking restorative dental solution for those missing one or more of their teeth. Implants look and function just like natural teeth, but there are some considerations you need to make before you get them. Read on to learn more about this versatile restorative treatment we offer at Curtis Family Dentistry!
What Are Dental Implants?
Unlike other restorative solutions, dental implants not only replace your teeth, but your tooth roots. Composed of a titanium rod that is placed in your gums and fuses to your jaw bone, along with a false tooth or teeth (be it a crown, bridge, or even dentures), dental implants can replace one or more missing teeth.
The dental implant process can take up to a few months. First, you will receive your titanium rods and a temporary crown. After the rods fuse to your jaw bone, you will receive your abutment and replacement teeth, which will be specially crafted to fit your unique smile.
How Long Do Dental Implants Last?
Because dental implants are secured by titanium rods, they can last up to a lifetime if cared for properly. However, you should keep in mind that the same issues that affect natural teeth can affect dental implants too. For example, gum disease can cause dental implants to come loose, which is the equivalent to tooth loss. Dental implants can also be cracked or broken, so it's important to not use your teeth as tools (e.g., opening up packages with them) or bite down on hard foods or objects.
If you do have a broken dental implant, you can get it repaired right here at Curtis Family Dentistry. Regular checkups are important to maintain your implants and your overall oral health, so you will need to schedule regular dental appointments even if you have replaced most of your teeth with dental implants.
Dental Implants in Mooresville, NC
If you are looking for affordable dental implants, or preventative and cosmetic dental treatments in the Mooresville area, we'd love to see you at Curtis Family Dentistry! Our staff will schedule a consultation to determine if dental implants are the right fit for you. Give us a call at 704-663-7035 or schedule an appointment online.