When to See an Emergency Dentist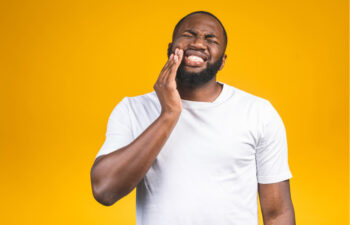 Perhaps you're experiencing a severe toothache, or you've knocked out a tooth while playing a contact sport. Dental emergencies happen, and it's important to know when and how to see an emergency dentist in case you experience one.
Curtis Family Dentistry offers emergency dental treatment, often with same-day care. Here's how you can determine if you're experiencing a dental emergency, and steps you should take to get your emergency taken care of.
Common Dental Emergencies
Common dental emergencies include:
Trauma. If you've chipped, cracked, or knocked out a tooth completely, you should call your dentist right away to prevent more damage and manage the pain. Having a cracked tooth can cause an abscess, which might need a root canal to treat down the road. If you've knocked out a tooth, try preserving it in a glass of milk before you see your dentist. They might be able to save your tooth instead of having to get a restorative replacement for it!
Severe pain or swelling. Bleeding, pain, and swelling as a result of oral surgery or otherwise is certainly a reason to see your dentist. If you haven't recently had a procedure, you could be experiencing symptoms of gum disease, which is best treated as early as possible.
Jaw pain. Jaw pain can be due to TMD/TMJ, a disorder that makes it painful to talk and chew comfortably. Your dentist might be able to provide you with a solution to remedy your jaw pain, so there's no need to wait it out if you're suffering.
Loss of dental restoration. If you're experiencing complications due to a crown, implant, or other restorative treatment, contact your dentist right away to get it fixed.
Emergency Dentist in Mooresville, NC
At Curtis Family Dentistry, it's our mission to help our patients maintain healthy, beautiful smiles by providing them with comfortable, affordable dental care. If you are experiencing a dental emergency, please contact our office right away at 704-663-7035.
Emergencies are stressful enough, and we don't want you to worry about financing your treatment. We accept dental insurance and offer flexible financing options to help you pay for your treatment on a timeline that suits your budget.
Whether you're experiencing a dental emergency or are looking for a knowledgeable, welcoming practice for dental cleanings and examinations, visit Curtis Family Dentistry. We look forward to taking care of you and your family!