Benefits of Affordable Dentures in Mooresville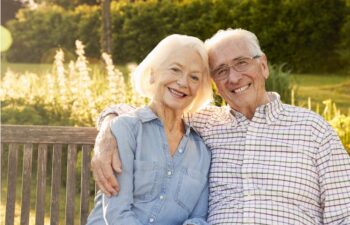 In the past, dentures were awkward and uncomfortable. Thanks to modern restorative dentistry, this tooth replacement option is now more comfortable and natural-looking. Whether you're missing all or only some of your teeth, affordable dentures transform your smile.
Full vs. Partial Dentures
Full (complete) dentures are designed for those who've lost all (or most of) their teeth. These dentures replace an entire arch, so we might need to extract the few remaining teeth. If this is your situation, you might need temporary dentures during the healing process. Dentures are fitted to your gums and held by dental adhesive.
Partial dentures are for patients who are missing some of their teeth. We'll use the remaining teeth to support the dentures. Like full dentures, partials are comfortable and removable. Partial dentures are more affordable than dental bridges or implants.
Benefits of Dentures
Whether you get full or partial dentures, there are many benefits. You can smile with confidence for perhaps the first time in years. This boost of self-esteem can improve every part of your life, including your relationships. While missing teeth affect your bite and limit what you can eat, dentures restore your chewing function. You can eat foods you've been missing out on and improve your nutrition. When cared for, dentures last between 10-15 years, so they're a long-term solution.
Affordable Dental Care at Curtis Family Dentistry
In addition to affordable dentures, Curtis Family Dentistry offers a wide range of services for all your dental needs. If you want to transform your smile, cosmetic dentistry in Mooresville includes veneers and teeth whitening!
Dr. Curtis and the team believe high-quality dental care should be within reach for all patients. We have financing options for those without insurance or limited coverage. We also accept many insurance plans. Please contact us today if you have any questions about dentures or want to schedule an appointment!