Questions to Ask Your Mooresville Dentist About Invisalign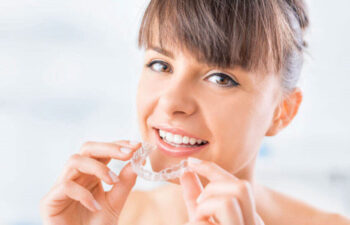 Invisalign has the power to take you to a picture-perfect smile, and it's no small decision to move forward with the procedure given the time and costs involved. That's why it's important for you to make sure you have all your questions answered ahead of time before you decide to say yes to Invisalign.
At Curtis Family Dentistry, we're always trying to empower our patients with more knowledge about their dental care so they can make more confident decisions. These are the questions we recommend you ask your dentist before getting Invisalign clear aligners:
"Can Invisalign correct the misalignment of my teeth?"
This first question may seem basic, but it's crucial to ask. Invisalign can fix many common alignment issues, including spacing, crookedness, and malocclusion (bad bites), but it all comes down to the severity of these instances. Some of the most severe cases of dental misalignment may require traditional braces, and it's better to discuss upfront your expectations.
"How much would my Invisalign treatment cost?"
There is no one set price for Invisalign treatment as the cost varies depending on the complexity and length of treatment. Generally speaking, getting Invisalign can cost on average anywhere between $3,000 to $7,000. Once you've had your unique case assessed, you should get a cost estimate so there are no financial surprises in the future.
"What do I need to know about wearing Invisalign aligners?"
Invisalign treatment is made up of wearing a series of custom-made, plastic aligners that gently shift your teeth. Before you commit to the treatment, you should know what you can expect on a day-to-day basis and what you will be required to do as a patient to achieve your desired results. That way you can decide if Invisalign will fit into your lifestyle and you can be prepared before treatment even begins.
Invisalign Treatment at Curtis Family Dentistry
If you're ready to get going with your Invisalign treatment, then we invite you to schedule a consultation at Curtis Family Dentistry. We're always here for any questions you might have about the orthodontic procedure or any of our other dental services.